First run off gmpc
Step 1
Start gmpc: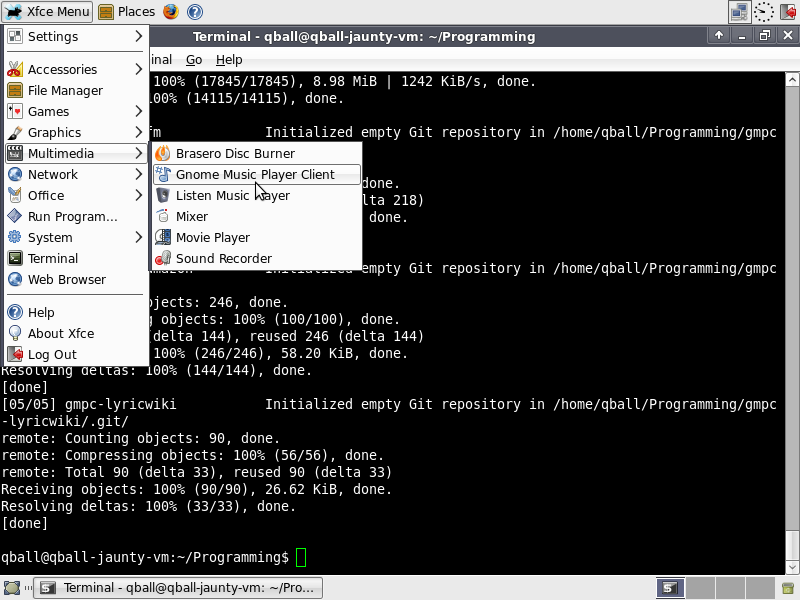 Step 2
The first time you run gmpc, you see a first-run wizard.


Follow the wizard step by step.
Step 3: Entering mpd's information
Enter the ip of the machine running mpd. If it is the same machine gmpc runs on, enter localhost.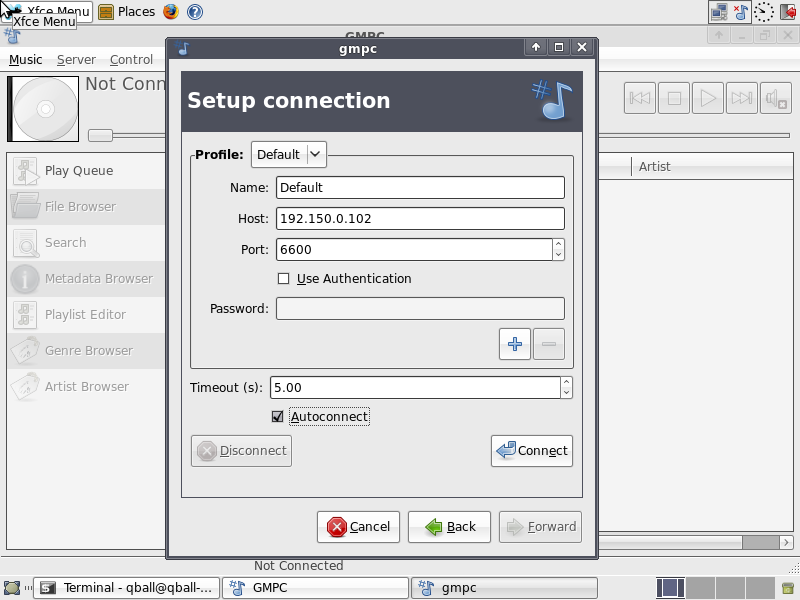 Press Connect, if that succeeds, we can continue to the final page of the wizard.
Step 4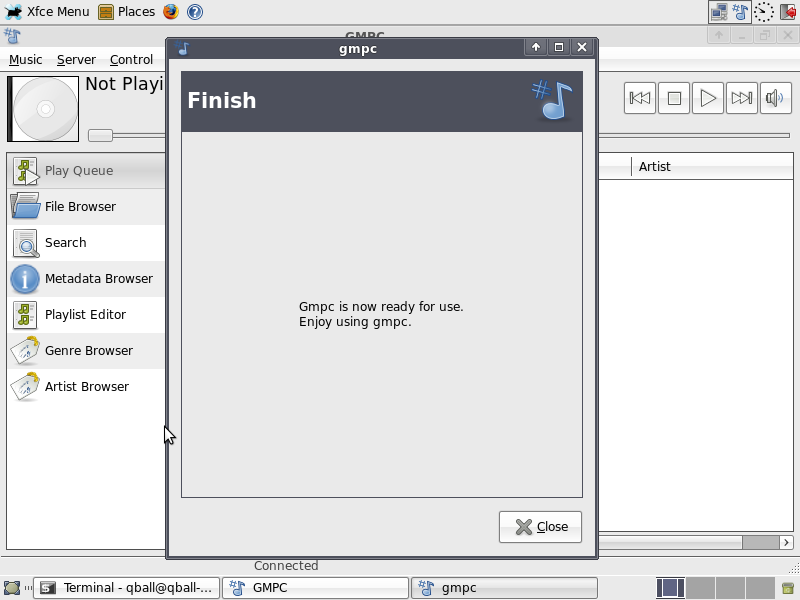 Close the wizard.
Step 5
Now we see the empty playlist.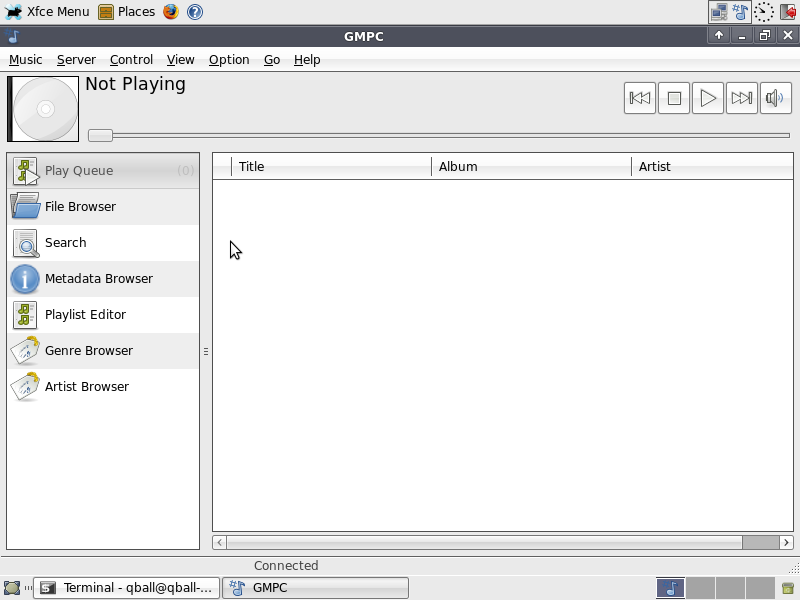 Lets add some music, the easiest way is using the file browser.
Step 6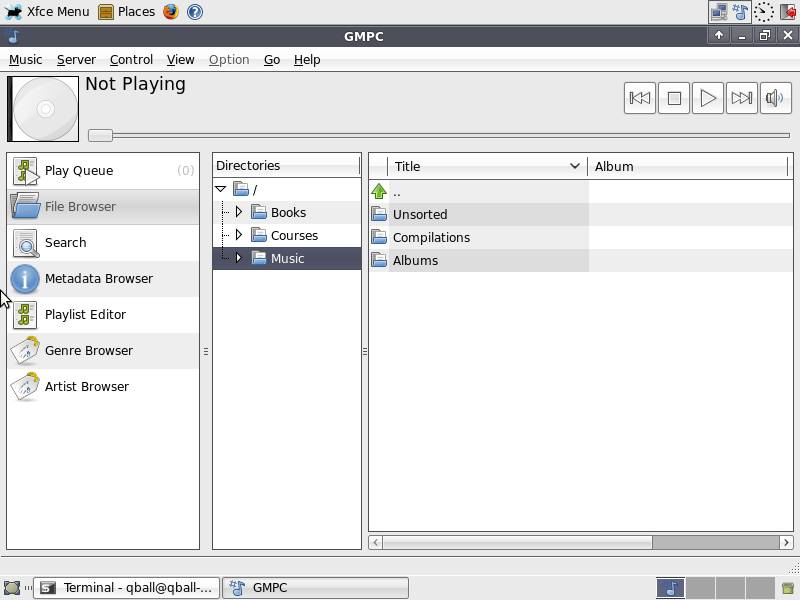 Step 7
Add songs by right-clicking on the folder and selecting add.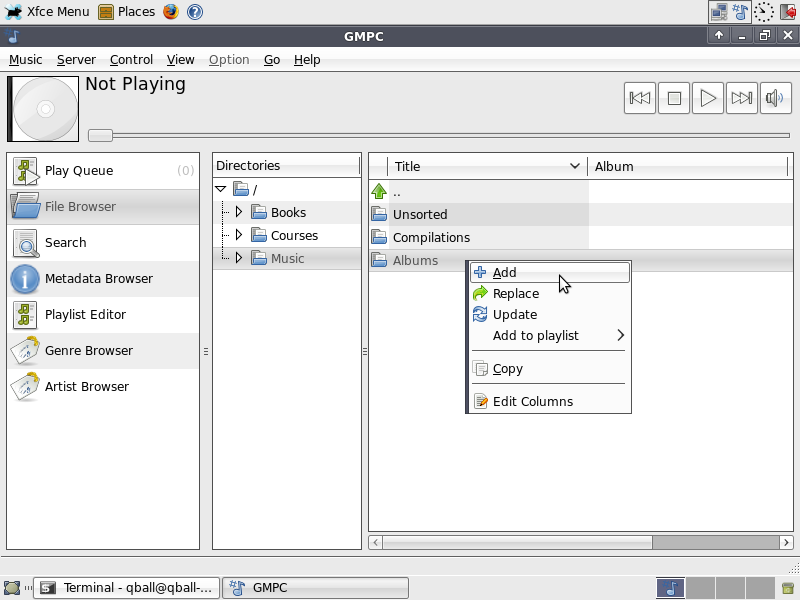 Step 8
Now the play queue is filled, lets select a song an play it. (double click on the song).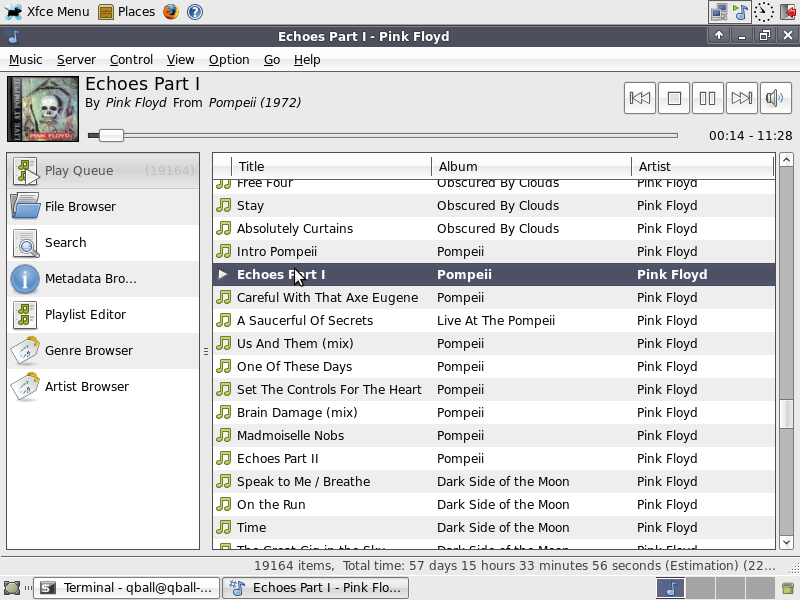 Ad blocker interference detected!
Wikia is a free-to-use site that makes money from advertising. We have a modified experience for viewers using ad blockers

Wikia is not accessible if you've made further modifications. Remove the custom ad blocker rule(s) and the page will load as expected.